Hang Gai _ the soul of the street in hanoi
If you're wondering what things to do in vietnam , and where to start, Hanoi is a good destination for your starting. Hanoi is famous for roads. There are roads that are too long to go the end, but also short streets just some minutes to go through. Whether long or short, people still love the streets because of emotions that they find from them. Hang Gai is not excepted. Spending a day on Hang Gai, feeling the soul of the street, you will see the whole long historical journey imbued with every corner of this place. Com to  Hanoi in winter to see hanoi's street is the best time to visit vietnam
Related: the hanoi opera house  stands as the architectural, cultural and political symbol of the 1000 year old Capital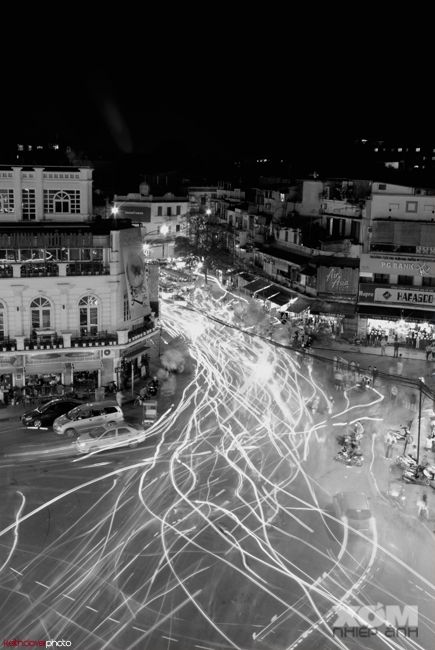 Bright spots of Hanoi pour into Hang Gai
Hang Gai is one of the most ancient streets of Hanoi. Hang Gai Street is very short. But the street is nice and imbued with colors of the history.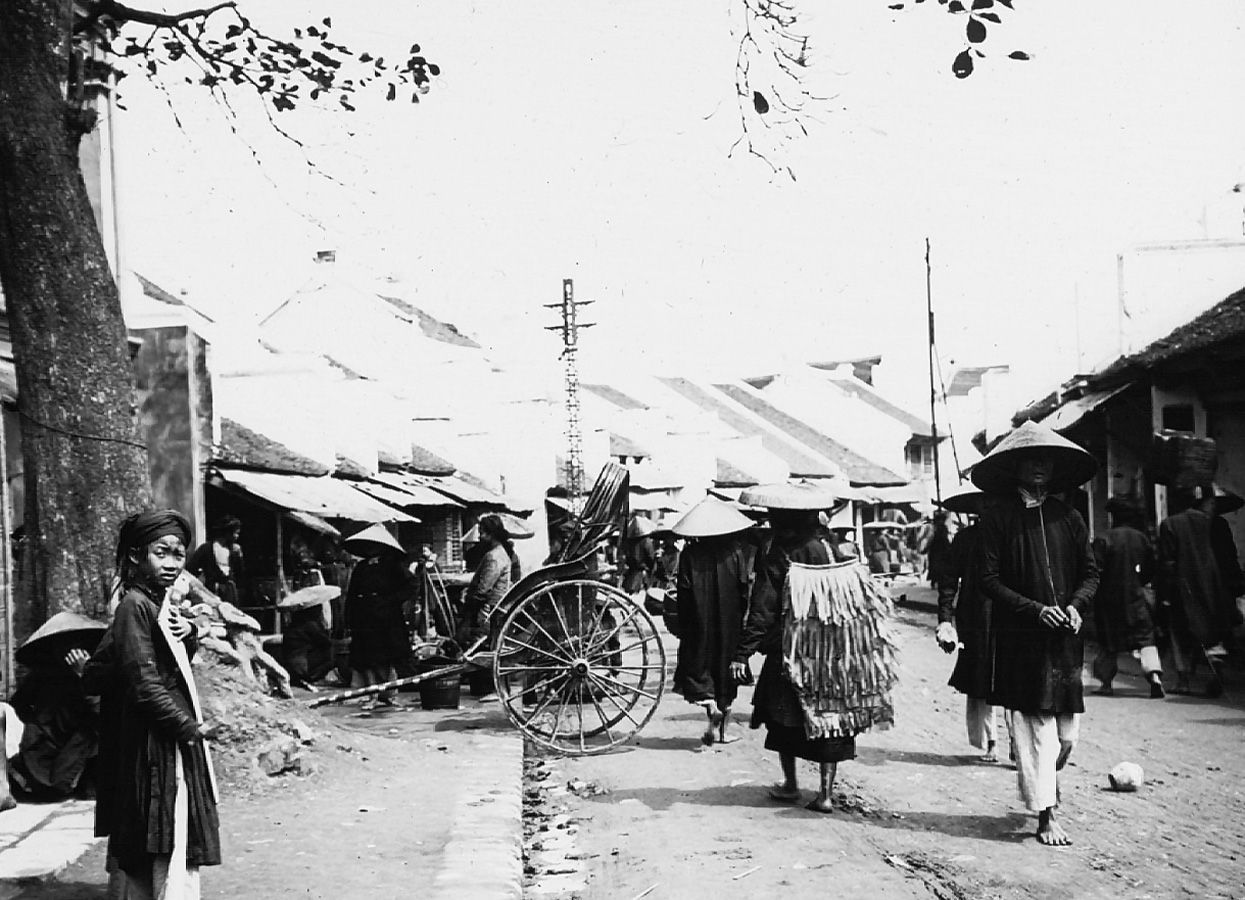 Hang Gai is one of the most ancient streets of Hanoi
From intersections, Hang Gai Street is adjacent to the intersection of Hang Dao – Le Thai To, the intersection of Hang Trong – Hang Hom; connects with Cau Go, Hang Bong; in addition to, it passes Luong Van Can and To Tich. And more, it takes only a few tens of feet to Hoan Kiem Lake – beautiful bouquet of Hanoi.
The intersection of Le Thai To- Hang Gai- Hang Dao head to Hoan Kiem lake in the heart of Hanoi.
Formerly, Hang Gai street mainly sold ropes and hemp hammocks. Under French colonial era, Hang Gai street was named "rue de Chanvre". " Chanvre " in French means hemp. "Rue de Chanvre " in French language is similar to the name Hang Gai in Vietnamese language now.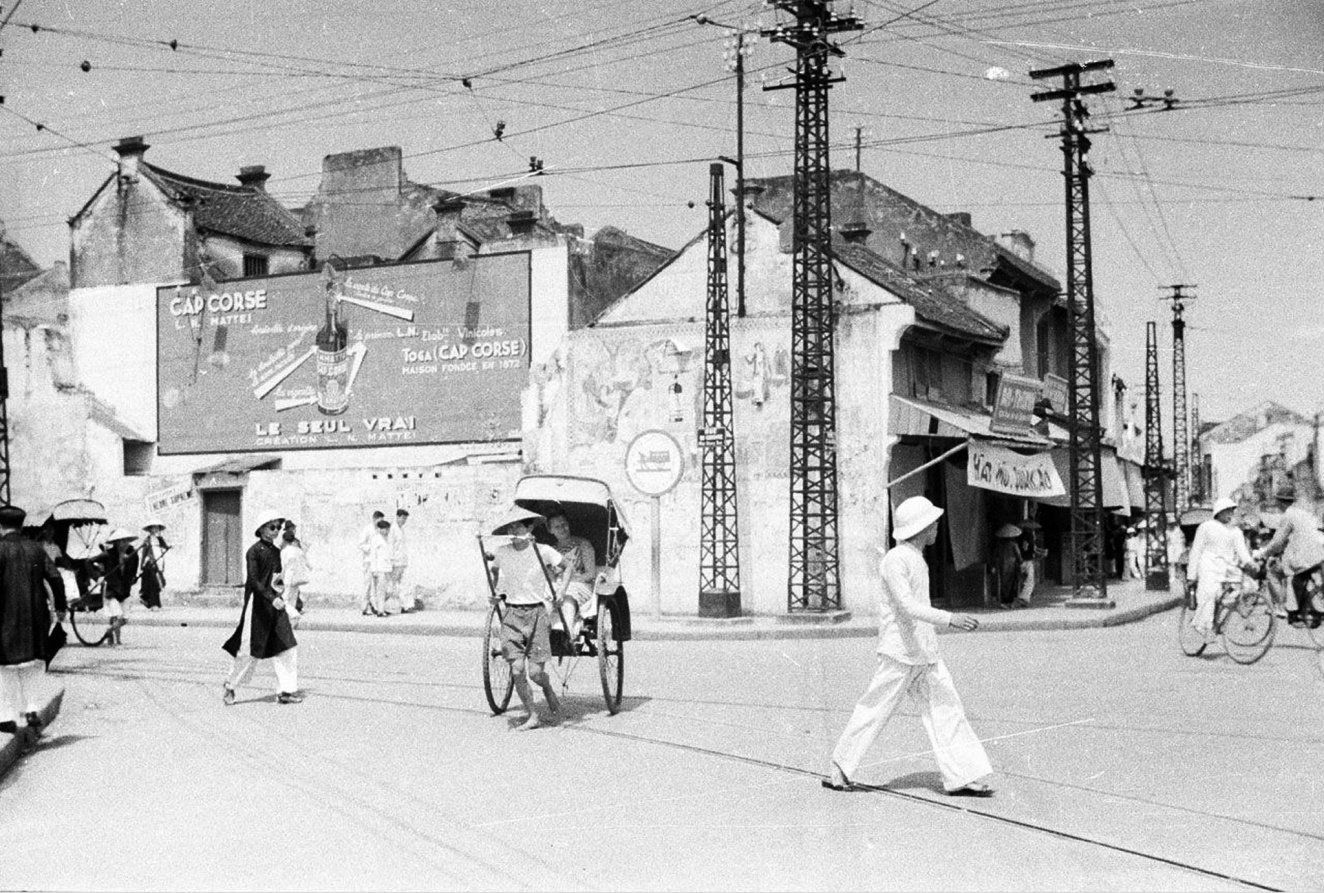 Formerly, Hang Gai was named rue de Chanvre as in French language.
Hang Gai was built on the former grounds of two wards of Dong Ha and Co Vu, Tho Xuong district. For a long time, Hang Gai has been well known for silk. It can be said that this is the number one silk selling street of Hanoi. Signboard of silk appeared along the street. the silk in Hang Gai was mainly imputed from Van Phuc silk village. The street however does business on purpose; it always keeps the quiet beauty of Vietnam tradition in general and the capital beauty in particular.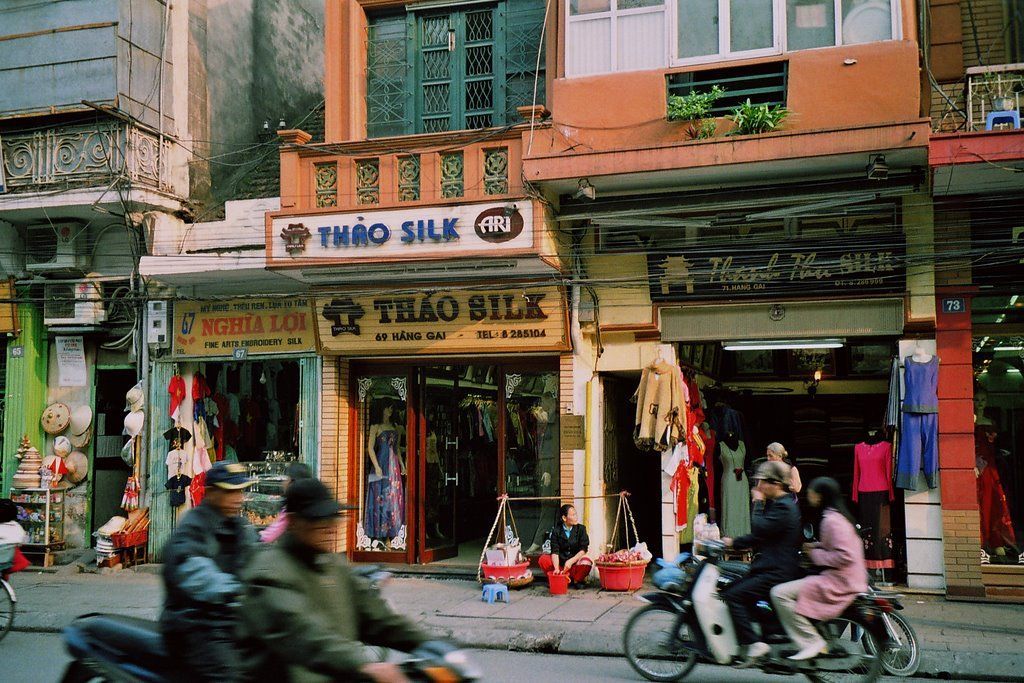 Silk shops have long been famous in Hang Gai

Hang Gai in a somewhat nostalgic space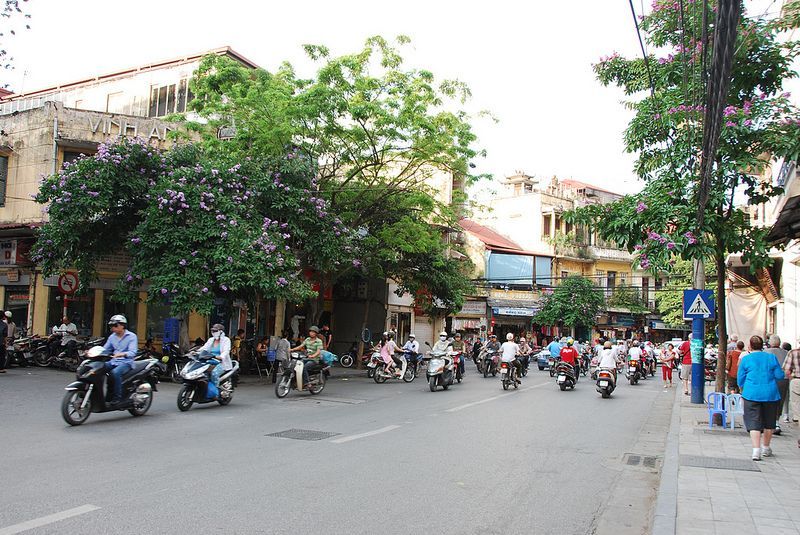 Hang Gai street is fond day by day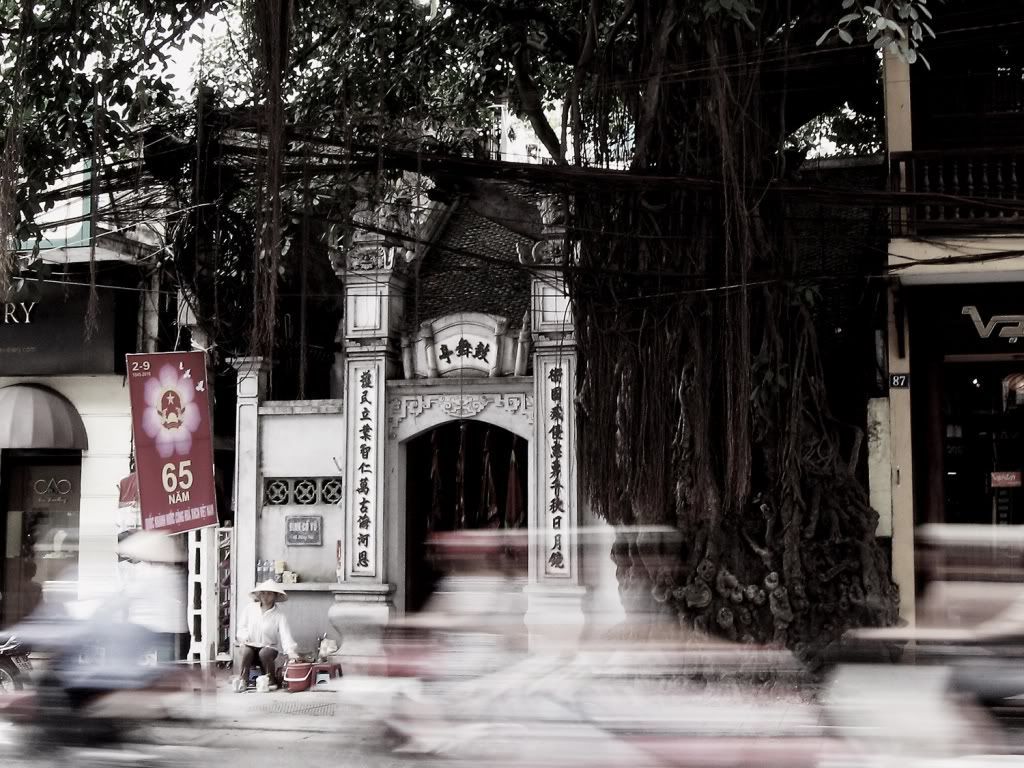 Co Vu communal house: ancient and quiet before the hustle of Hang Gai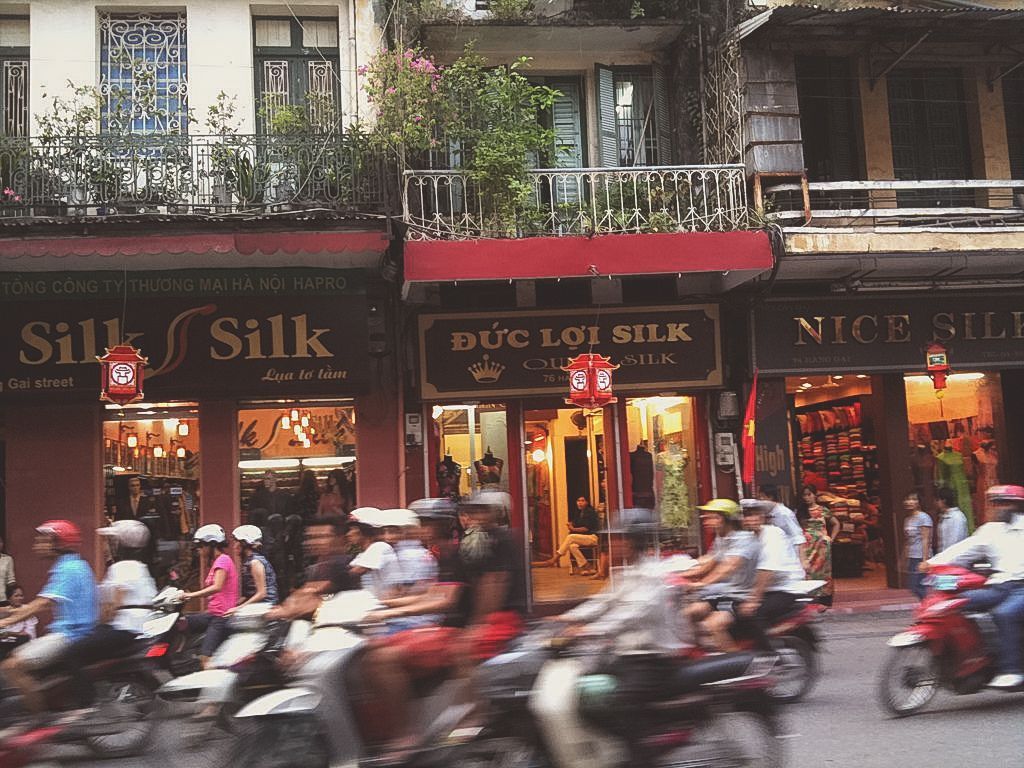 Near and there appear ancient houses among modern houses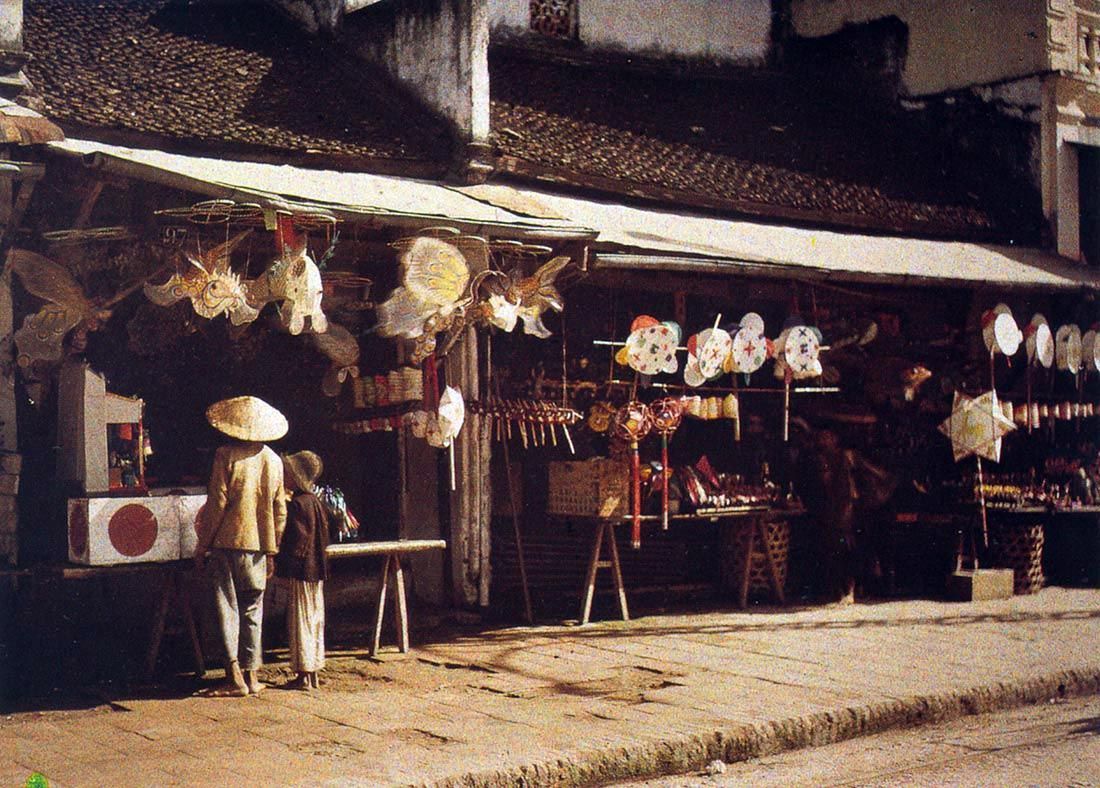 In the past, Hang Gai specialized on selling Mid- Autumn gifts for children.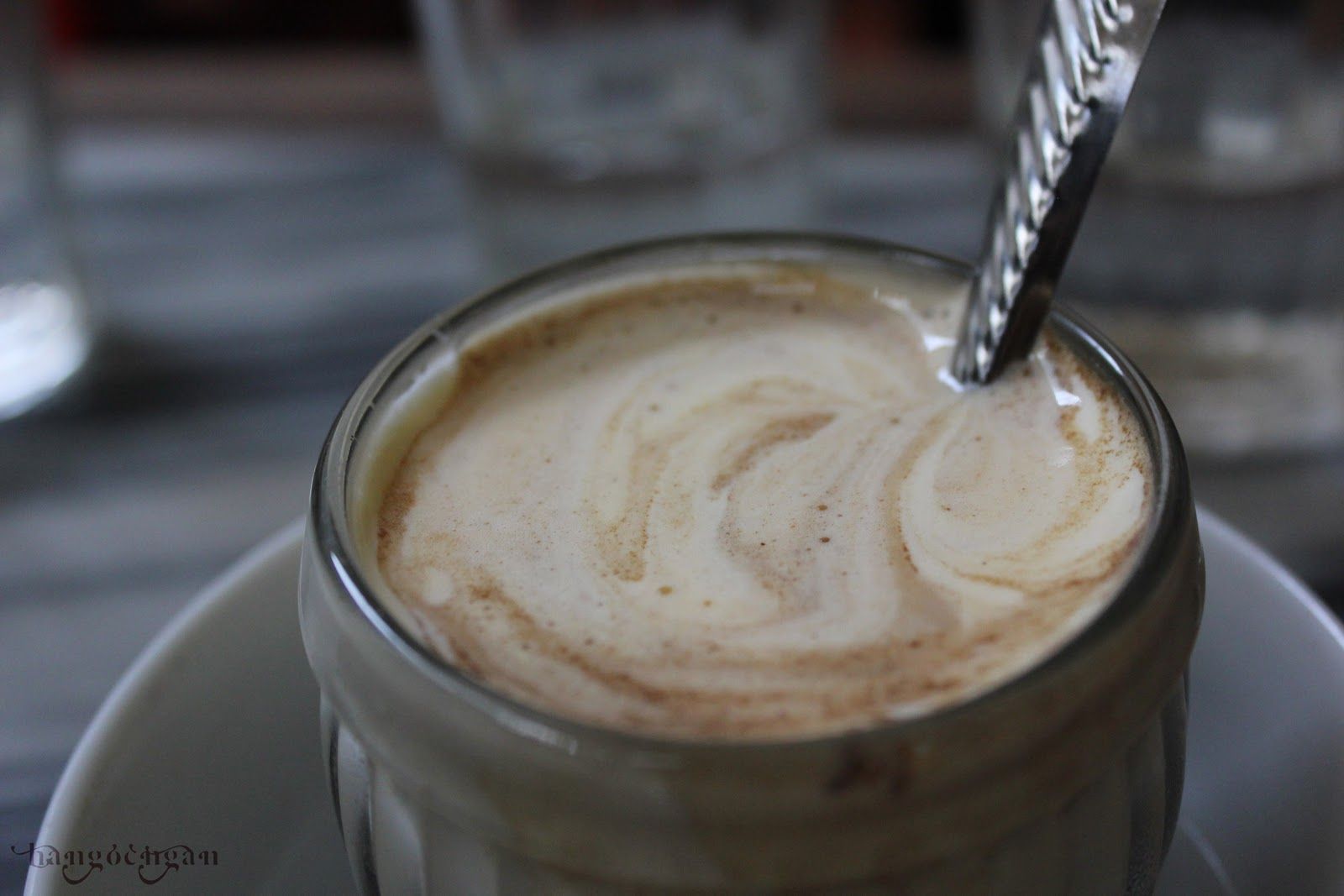 Egg coffee at Giang cafe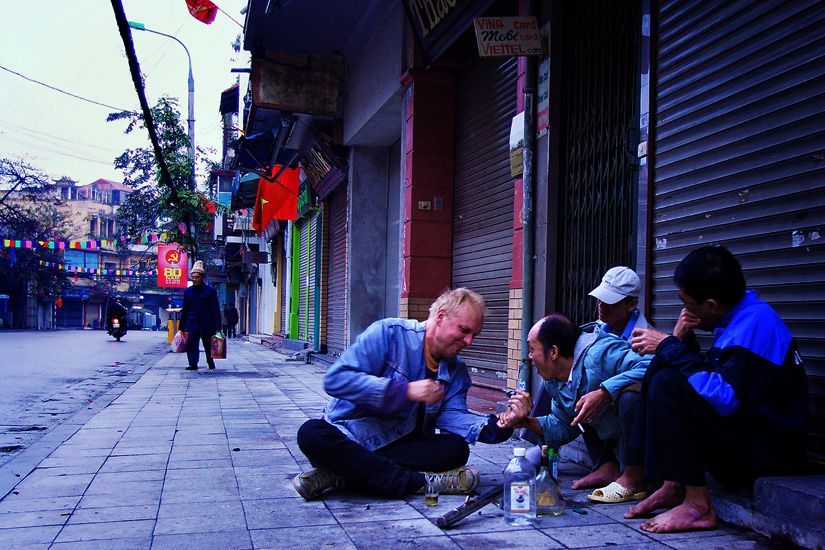 Hang Gai today on first day of the traditional Vietnamese New Year holiday