The Nom village is exactly the only old village of the Hien street
About 30 km from the capital of hanoi,the Nom village is exactly the only old village of the Hien street remaining up to now. It has a long stopover for those who love the old beauty of old and photograph.
Related: When come to visit Vietnam. So see more: best time to visit vietnam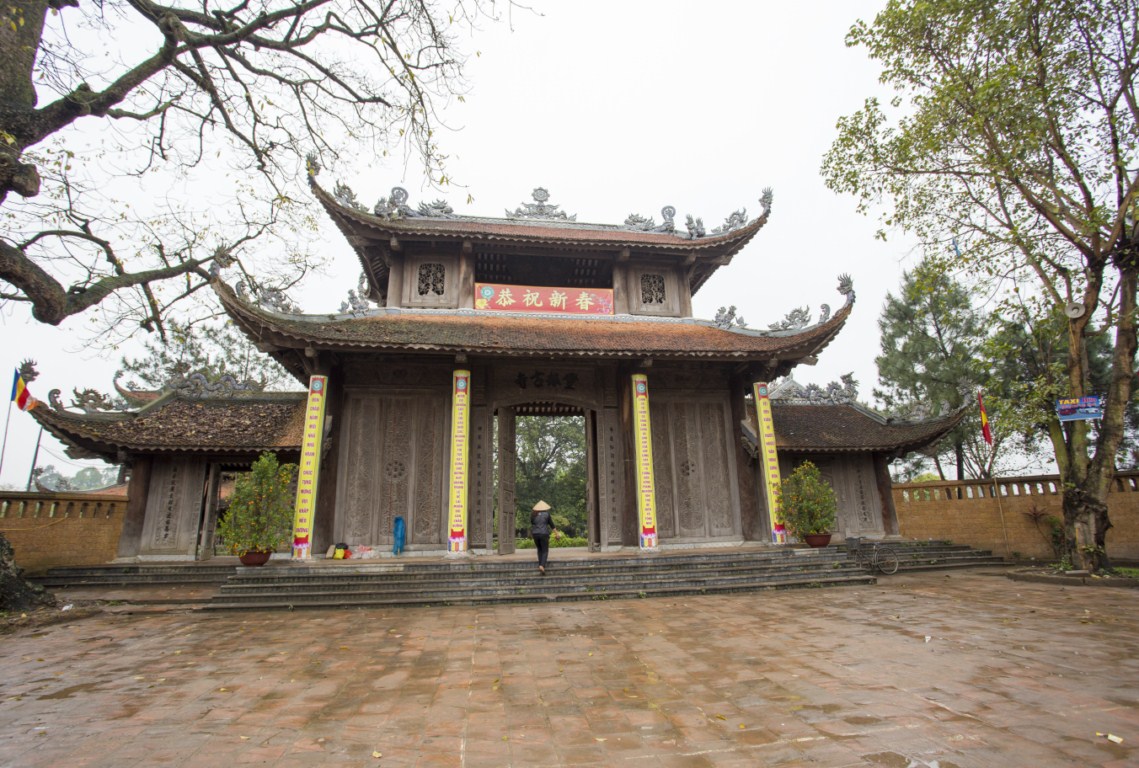 The Nom village of Dai Dong commune, Van Lam district, Hung Yen province is a relic population including old houses, Nom market, Nom bridge, and many from ancient shrines of the families in the village.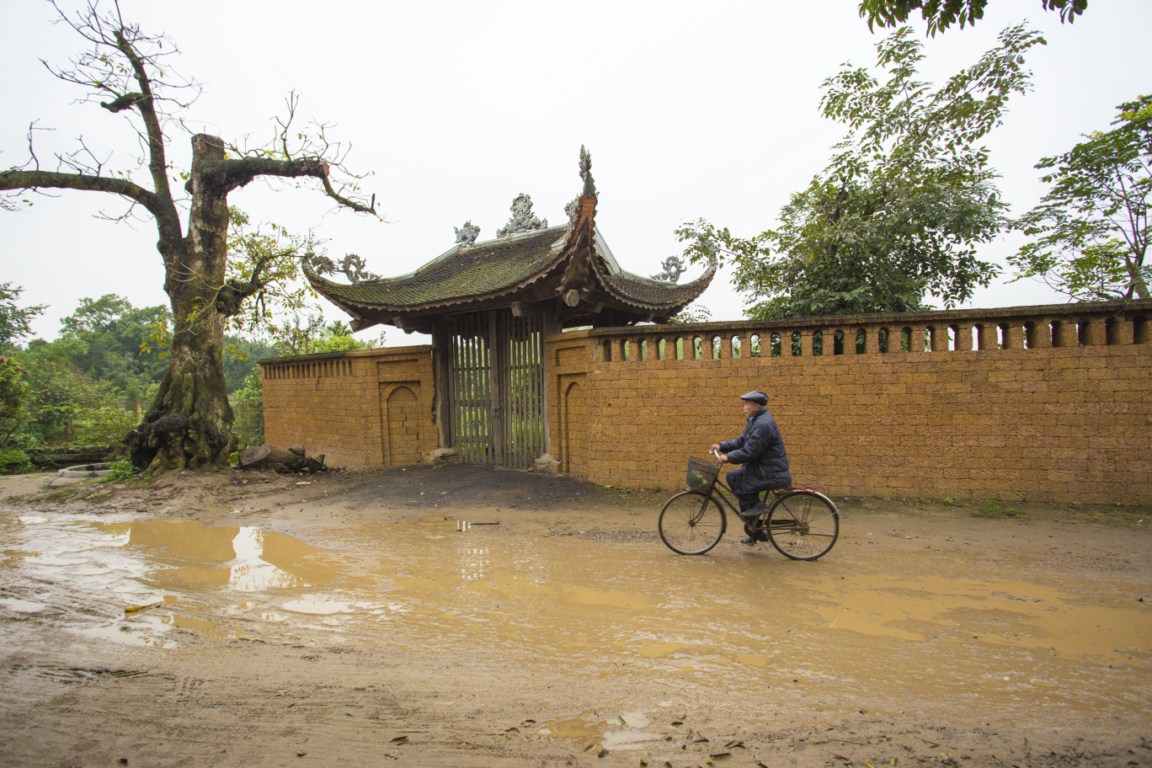 This is the village preserving the pure beauty of the ancient vietnam  in the Red River Delta. On the way to the village, there are endless green rice paddies which look prosperous and peaceful.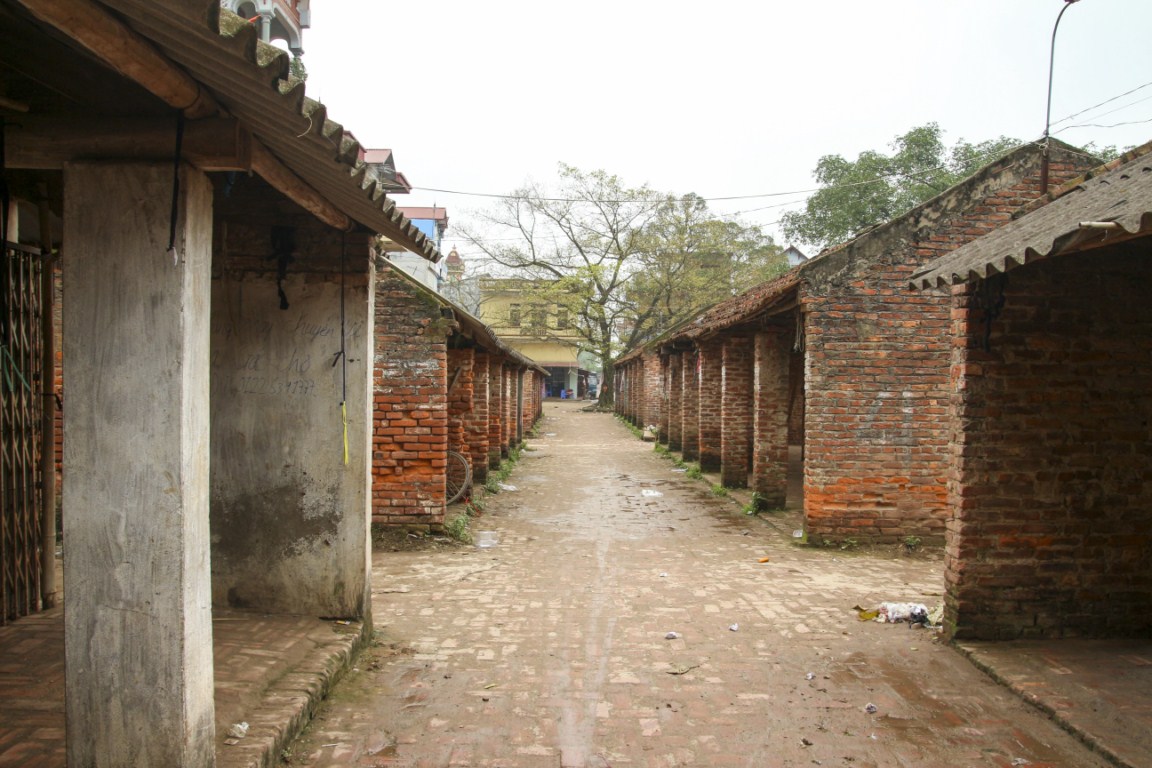 The village's gateway includes four square pillars. The interesting thing is that all Nom village roads are paved with red bricks.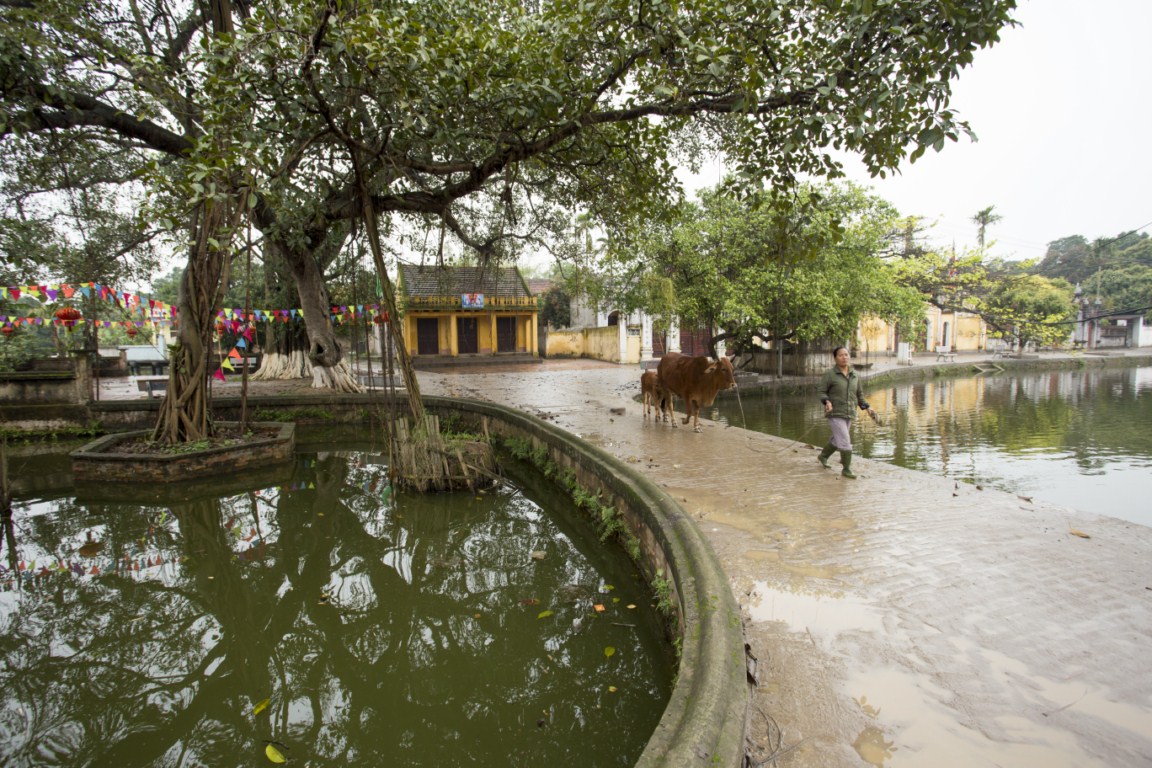 Through the village's gate, the surrounding space becomes quiet thanks to a deep blue lake which surrounded by old houses and trees.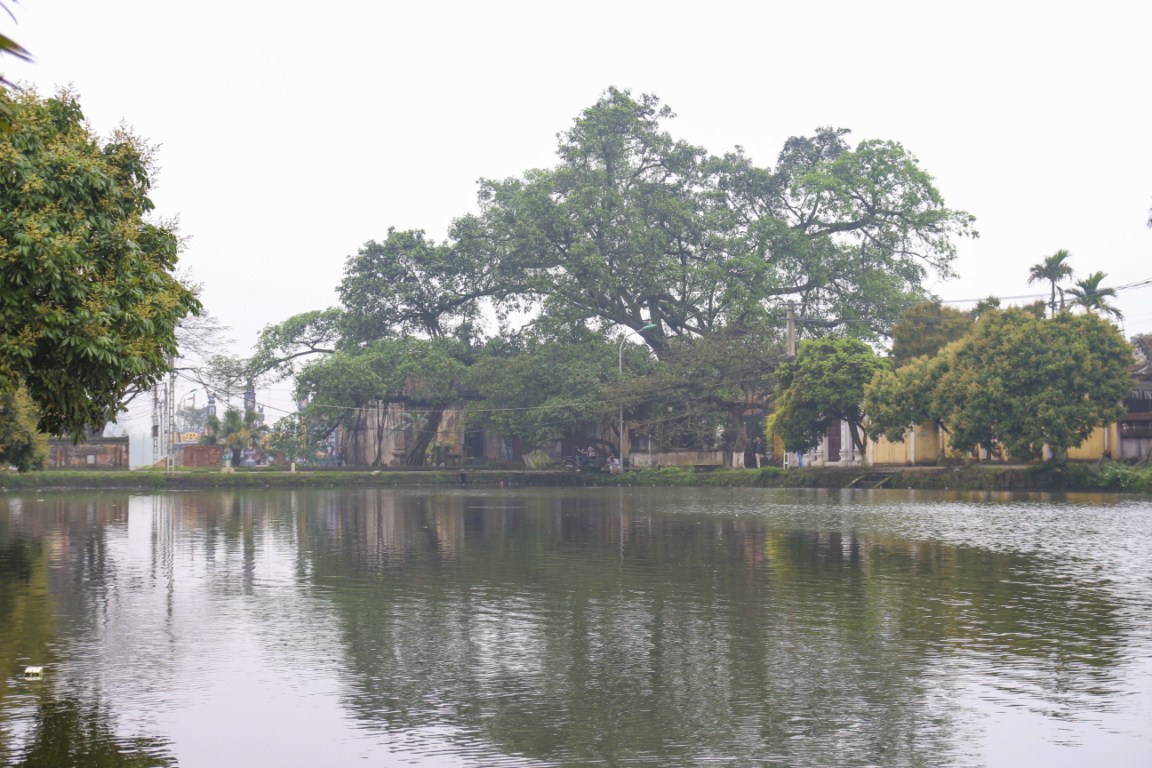 It's hard to find somewhere else that has a peaceful space and the beauty of Vietnam's ancient village like here.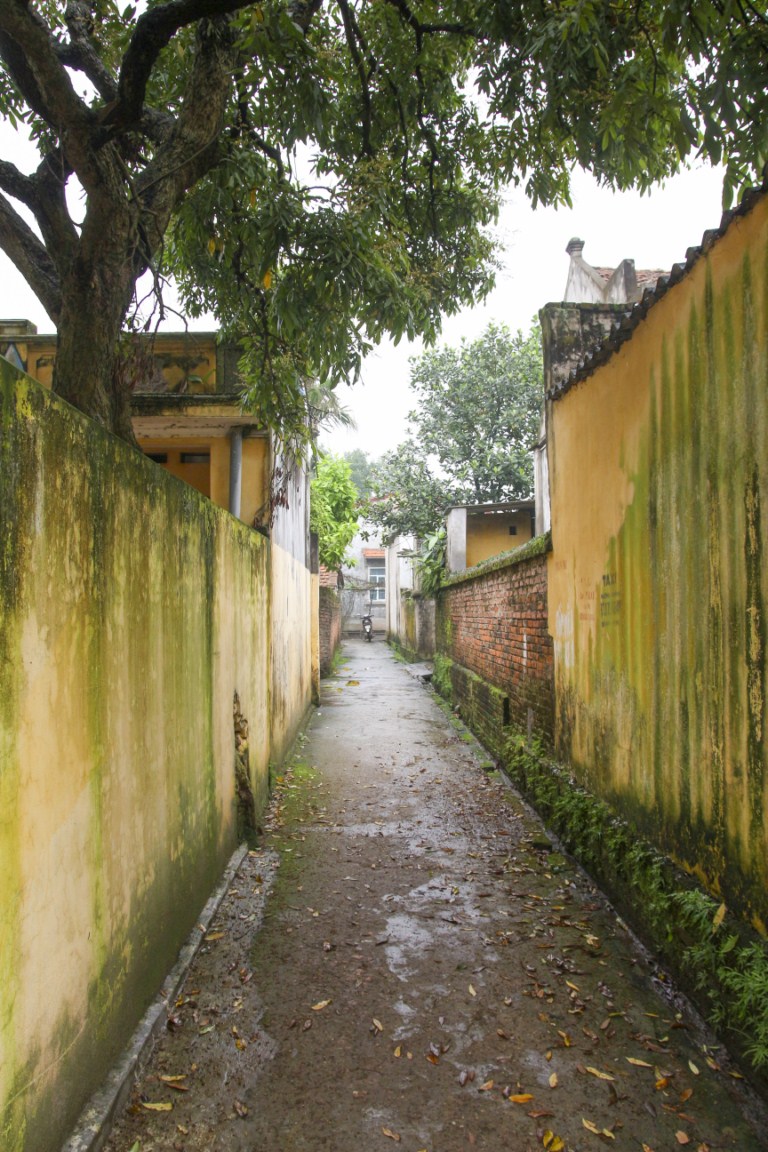 Currently, the village owns many old houses dating back hundreds of years old. They look ancient and mossy, with the unique architecture of ancient time. Such these houses here are witness of the flourishing period of the village.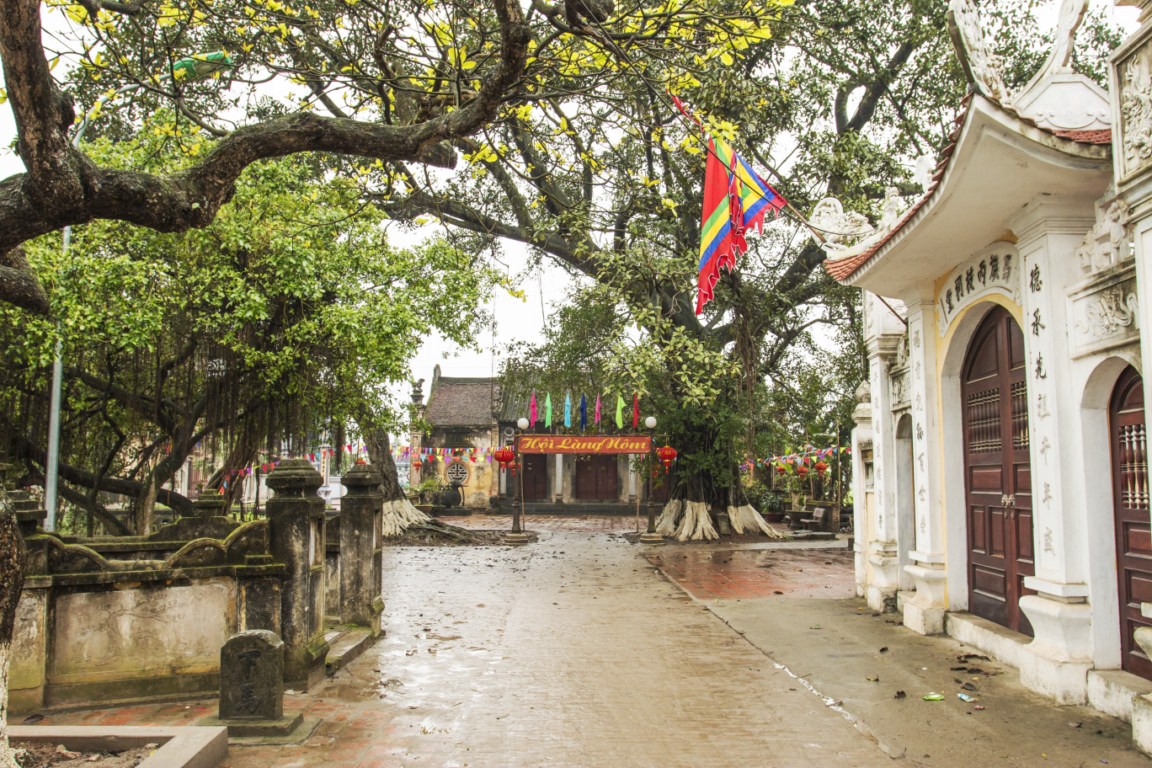 Tam Giang Common House is a place to worship generals under the reign of Hai Ba Trung, who had merit of defeating Tong foreign invader. In front of the house is an old banyan tree of hundreds of years old and a well nearby covered with moss.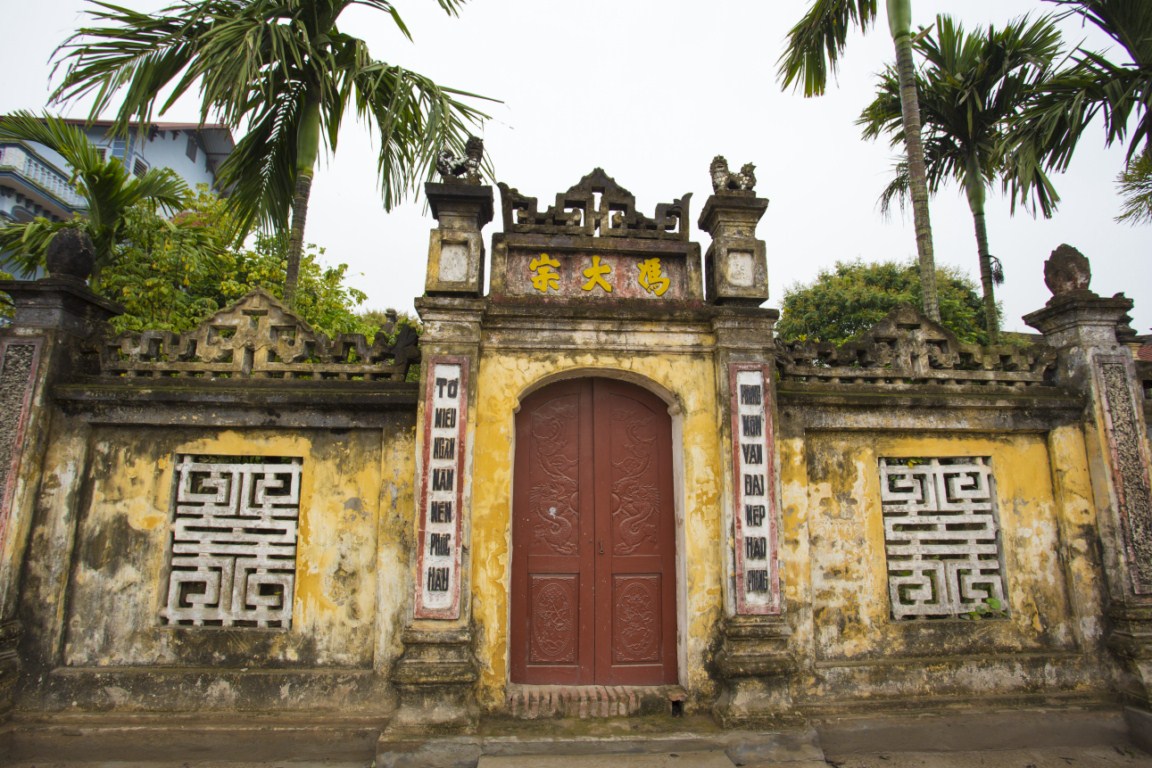 The shrine's gateway of one of the seven largest families of seven in the village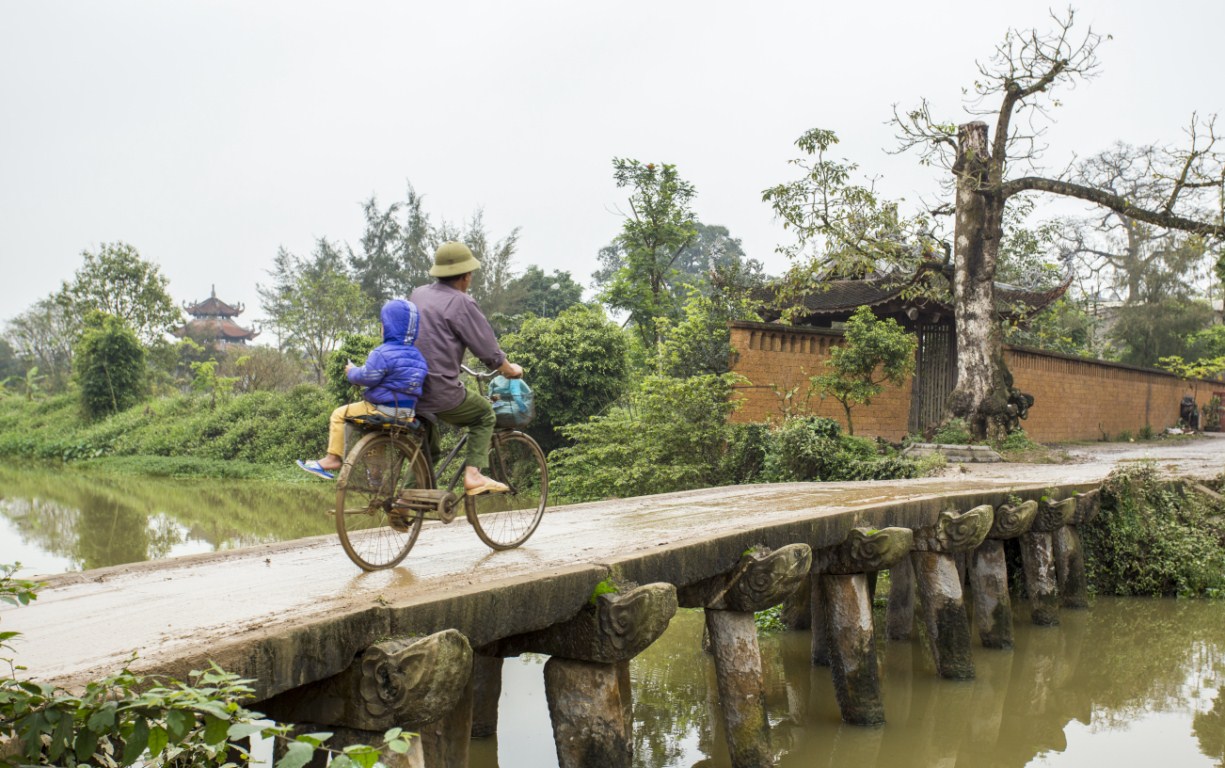 Going to the East Village is a stone bridge crossing the Nguyet Duc river, linking the village with the Nom market and Nom temple. The stone bridge is made of large stones, two sides of the bridge are carved with patterns of dragon heads.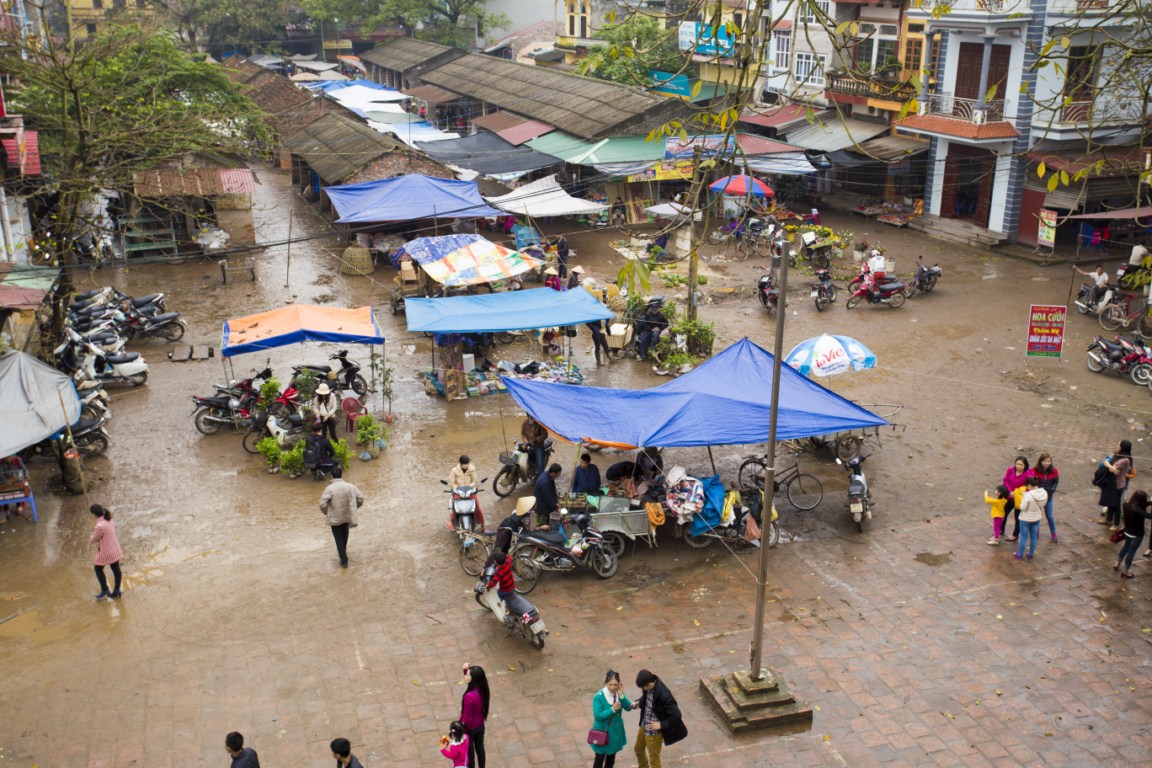 Through the stone bridge is Nom market which still retains the traditional culture and always busy with buyers and sellers.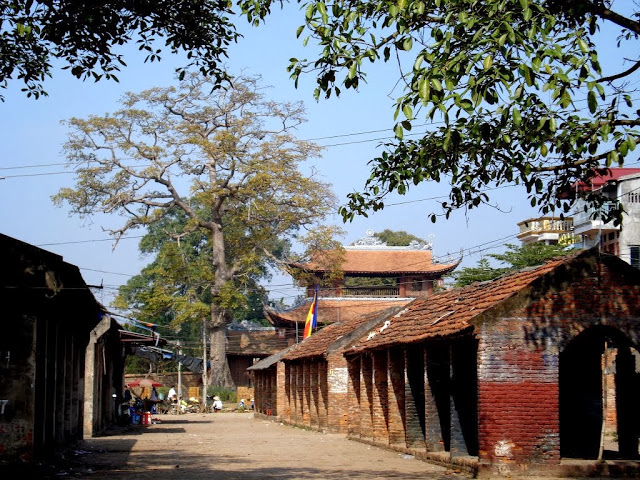 The rows of old bricks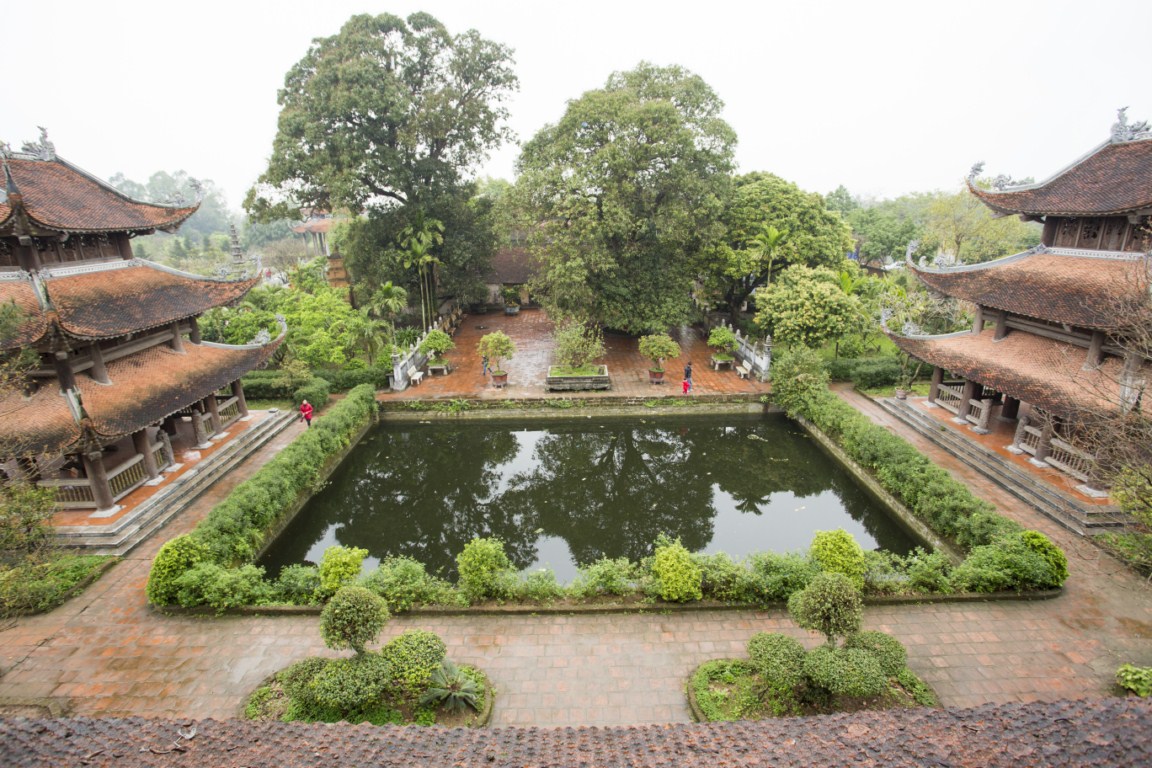 Adjacent to the market is Nom temple which is named "Linh Thong Co Tu" and very ancient, majesty despite the corruption of the time. It was built in 1680, under the Le dynasty.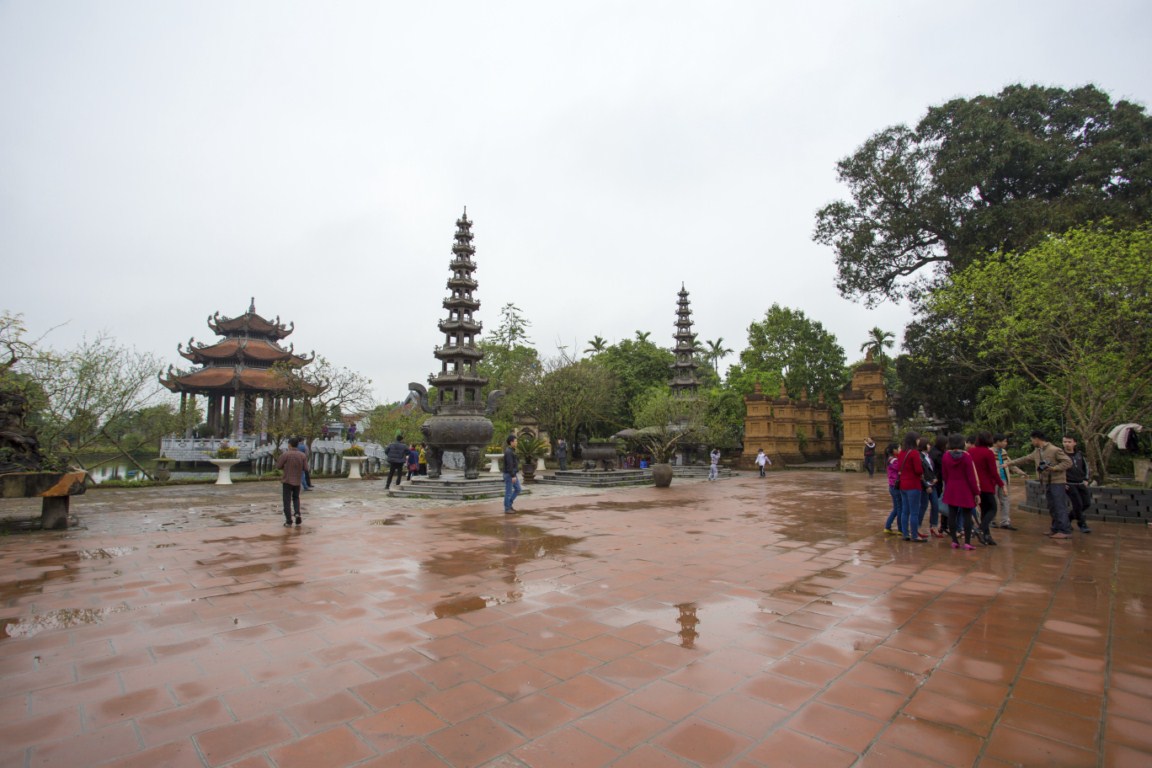 This is the ancient temple preserving over 100 ancient statues. Stepping through the entrance is a large space which is tranquil and pure.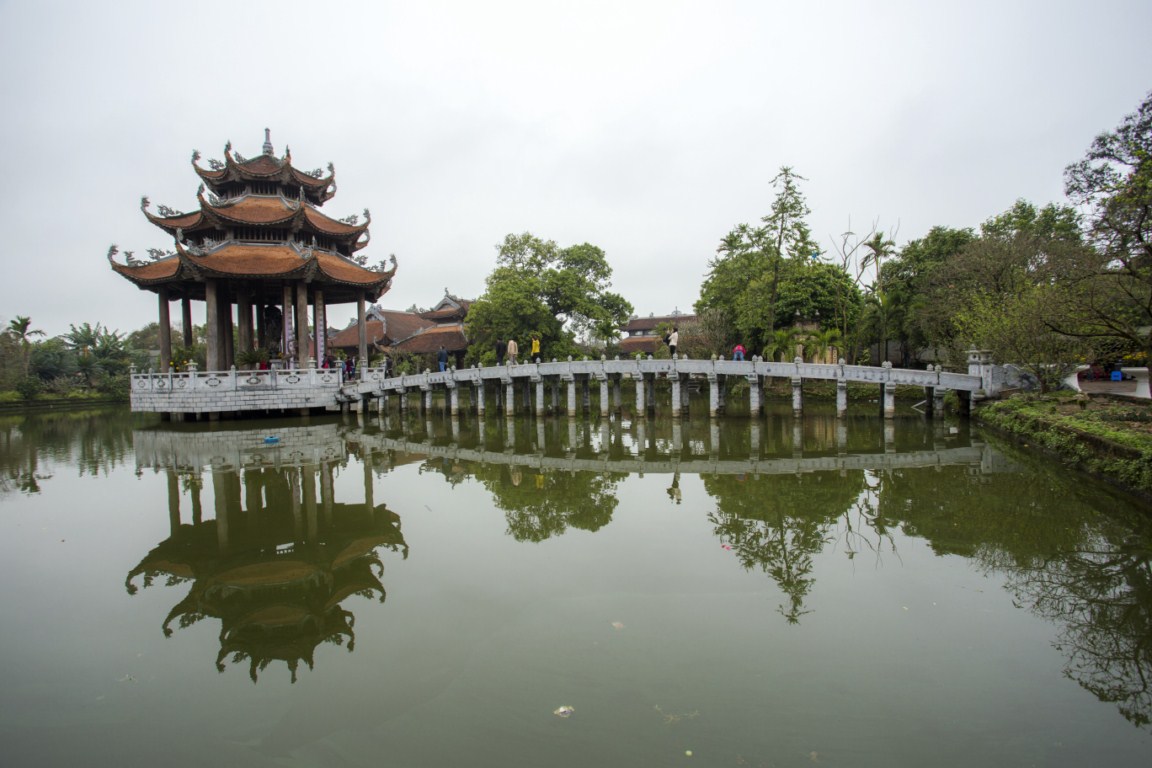 Guan Yin pavilion situated in the middle of the pond looks like a magnificent lotus flower with a stone bridge simulating the Nom ancient bridge.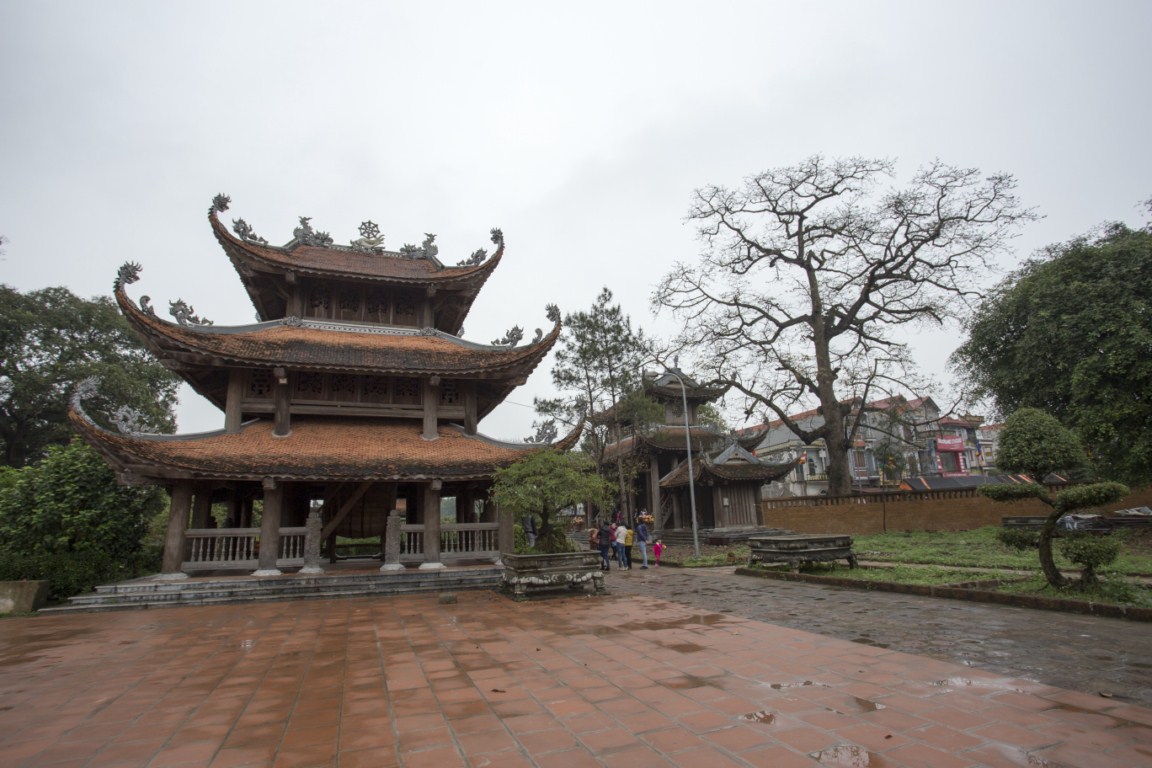 The beauty of the old village is very attractive for photographers and film makers. Therefore, the Nom village inspires writers and artists. Here, you can combine with nearby sightseeing tour: Ung Temple, Cao Thon incense- making village, Phu Ung silver carving village.